4 Terrain Ultimate Clutches
Collection:

4 Terrain Ultimate Clutches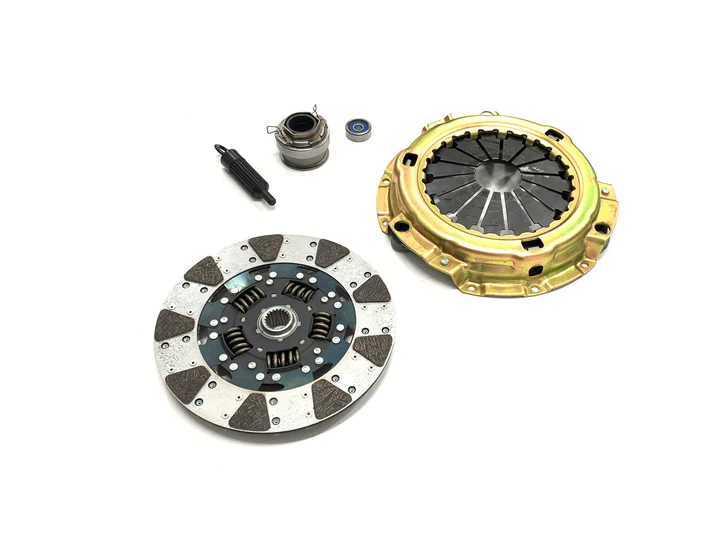 4 Terrain Ultimate Clutches
The 4 Terrain Ultimate clutch is the ideal option if you need a heavy-duty clutch that can resist the demands of harsh off-road driving and heavy towing. Thanks to its innovative ER2 Groove pressure plate and Dual Friction Clutch plate, this high-performance clutch is created to give higher torque capacity and improved longevity.
Even under difficult driving circumstances, the ER2 Groove pressure plate is intended to deliver a more constant and dependable clamping force. This guarantees effective power transmission to the wheels and helps reduce clutch slippage. On the other side, the Dual Friction Clutch Plate combines organic and ceramic friction materials to offer a higher torque capability and increased endurance.
The 4 Terrain Ultimate clutch is designed to face the greatest difficulties, whether you're operating a substantially customized off-road vehicle or hauling a large trailer. It is constructed with sturdy components and high-quality materials to endure the strains of intense driving.
Overview of 4 Terrain Clutch Lineup from Clutch Direct
There are three more choices in the 4 Terrain lineup in addition to the 4 Terrain Ultimate clutch. The 4 Terrain HD clutch has a higher torque capability and greater durability, making it ideal for heavy-duty applications. The 4 Terrain Extreme clutch, with its more aggressive friction material and greater clamping force, is perfect for high-performance applications. The 4 Terrain Safari clutch, which is made particularly for off-road driving and has a special friction compound that improves grip and control in slick conditions, is the last clutch option.
Whatever 4 Terrain clutch you select, you can be confident that you're receiving a high-quality item built to provide great performance and longevity. You may feel secure in your purchase since these clutches are built to the highest standards and are covered by an extensive guarantee. Hence, have a look at the selection of 4 Terrain clutches offered by Clutch Direct if you're seeking a clutch that can manage the roughest conditions.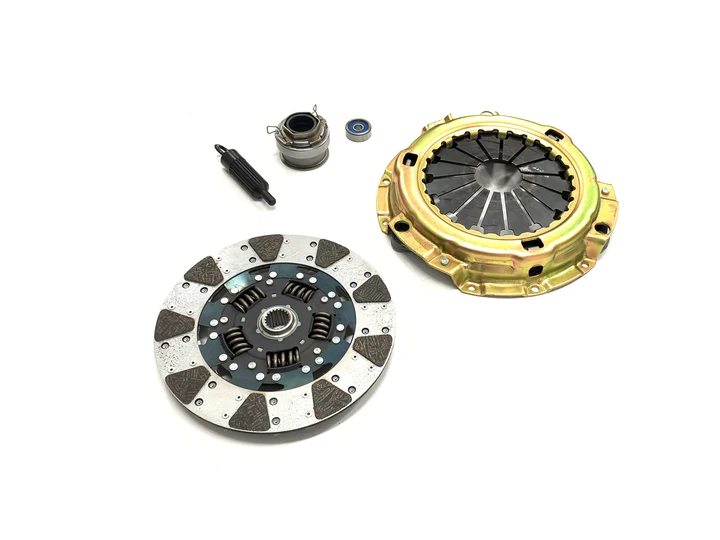 Top NZ supplier of clutch kits for thousands of vehicles. Contact us today for heavy duty, high performance and everyday clutch solutions.
Subscribe
Get our latest news and product promotion